Freelancing can be very rewarding, but it can also be frustrating if you find yourself taking on bad freelancers or those who deliver subpar work that requires you to repeat the process all over again because of their mistakes. Are you Businessman or HR in a Business and looking for a good freelancer? Here are some ways that will help to identify good freelancers to hire so that you end up with better results.
Know What You Need?
If you're hiring a freelancer for something specific, like a logo design or copywriting work, make sure you know exactly what your business needs before beginning your search.
Look Into Top 5 Freelancer Marketplace
Here are the best sites to hire Freelances.
Fiverr
Upwork
Guru
Freelancer
People per hour
Interview a Lot of Freelancers
The best way to find a reliable and trustworthy freelance employee is by having personal conversations with as many people as possible. Only in-person will you be able to evaluate their character, work ethic, and skill level.
9 Questions to ask during the interview
Are you experienced in doing my project?
Have you worked with similar projects before?
Is your work original and copyright free?
Do you provide full-time support after project completion?
How much time do I need to wait for the results?
What are your payment conditions?
Anymore that I should know while hiring a freelancer?
Can you give me references for clients who have hired you previously?
Can we talk on the phone or can chat for a better understanding?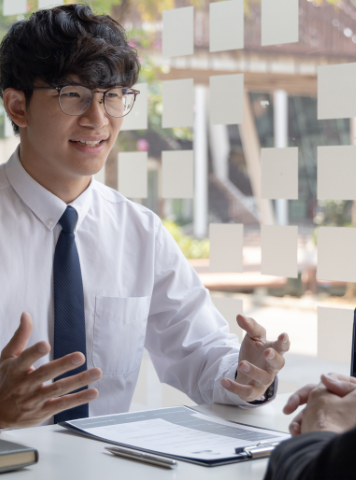 Look for Proven Past Experience
If a freelancer has been in business for a while, ask to see past work that they've done. Before you sign on with anyone, make sure you're confident with their portfolio. The more work samples and recommendations you have access to, the better.
Make a list and Compare
 Assemble a list of four or five freelance candidates that meet your criteria. Compare their accomplishments, experiences, and skills. Now Check the Person that is right for you.
Conclusion
Hiring a freelancer is a big commitment. So, before contacting any freelancers, try writing down some specifics about what type of service you need, like how long you expect their assignment(s) to take and whether they should reference samples from previous projects.