Small Business Growth – How to Get Over the Hump!
There is not much more exciting than being able to start a new business! But every entrepreneur strives to see achieve business growth!
Once off the ground, small business owners go through many predictable phases of development and growth.
9 Tips For Business Growth
1. Revisit the Vision and Mission
An articulated vision and mission statement establishes the foundation and focus of a new business. However, it is easy to lose sight of the vision in the midst of managing the day-to-day responsibilities. If you feel the business is becoming stagnant, take some time to stop and think about what the goal is and refocus efforts around the original vision and mission of the organization.
2. Reassess Business Strategy
A strategy is a moving target so it is important to revisit how the organization plans to achieve its mission.
Do this by taking a step back and reviewing your strategic plan to determine the best way to prioritize efforts to get you where you want to go. For instance, social media has changed how businesses communicate. Keep your business current by modifying your strategic plan to include changing social media approaches.
3. Do a Reality Check
Sometimes it is important to do a reality check. This can be a sobering exercise but it can be helpful to simply take a cold hard look at the data that runs your business.
Gather as much information as you can and look at trends and facts about revenues, product sales, and customer satisfaction.
4. Confront the Brutal Facts
Too often a business owner will bury their head in the sand and avoid facing a difficult reality.
Muster up the courage to identify and confront the brutal facts! It simply means to look at the facts of your business and tackle them head-on. For example, if there are declining sales, find out why, and develop a plan to reverse the trend.
5.  Assess Employee Performance  
Organizations are only as successful as the employees who work for them.
Take a good hard look at the performance of your employees and determine if you have the best people on your team.
Reward good performers and either train, transfer, or terminate the rest.
6.  Assess The Customer Perspective
Customers pay the bills and if they are not having a great experience with your business there are tons of competitors who are willing to take them off of your hands.
Understand their experience, and create products and services that wow them. This is the secret to developing a loyal customer base.
Ask your customers some questions and you might be surprised at what you learn!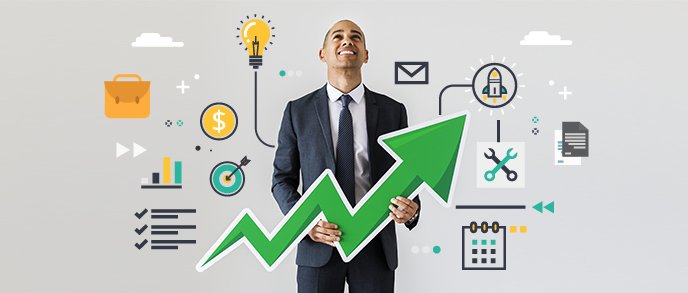 7.  Look at Your Facility
Whether you operate a storefront business or have employees in private office space, it is important to look at your facility and make sure it is clean, updated, and functional.
Customers don't enjoy a service experience in a dirty and outdated facility and employees don't enjoy working somewhere that has old and tired looking furniture and equipment.
Invest some time and resources in updating your facility to enhance the experience for customers and employees!
8.  Budget for a Profit Margin
One big mistake many small business owners make is not budgeting for a profit.
Companies that are profitable are able to reinvest money into the organization. This is what funds business growth.
Make sure you budget for a profit margin so you have the resources available to reinvest into the business.
This one mistake results in small business owners waking up one day and having unfunded capital needs.
9.  Seek Objective Help
Small business owners can become discouraged by the weight of the responsibility they carry.
The best way to fight discouragement is to take a 50,000-foot view of the business and develop a plan to strengthen its infrastructure.
Bring in a small business coach to help develop a plan for turnaround and growth.
An objective outside consultant can bring clarity and a structured approach to getting over the hump and growing your business!
Simply having a rekindled plan and specific action steps can produce the excitement and passion that drove the inception of the business!